Friday 06 September 2019, 07:00am - 10:00pm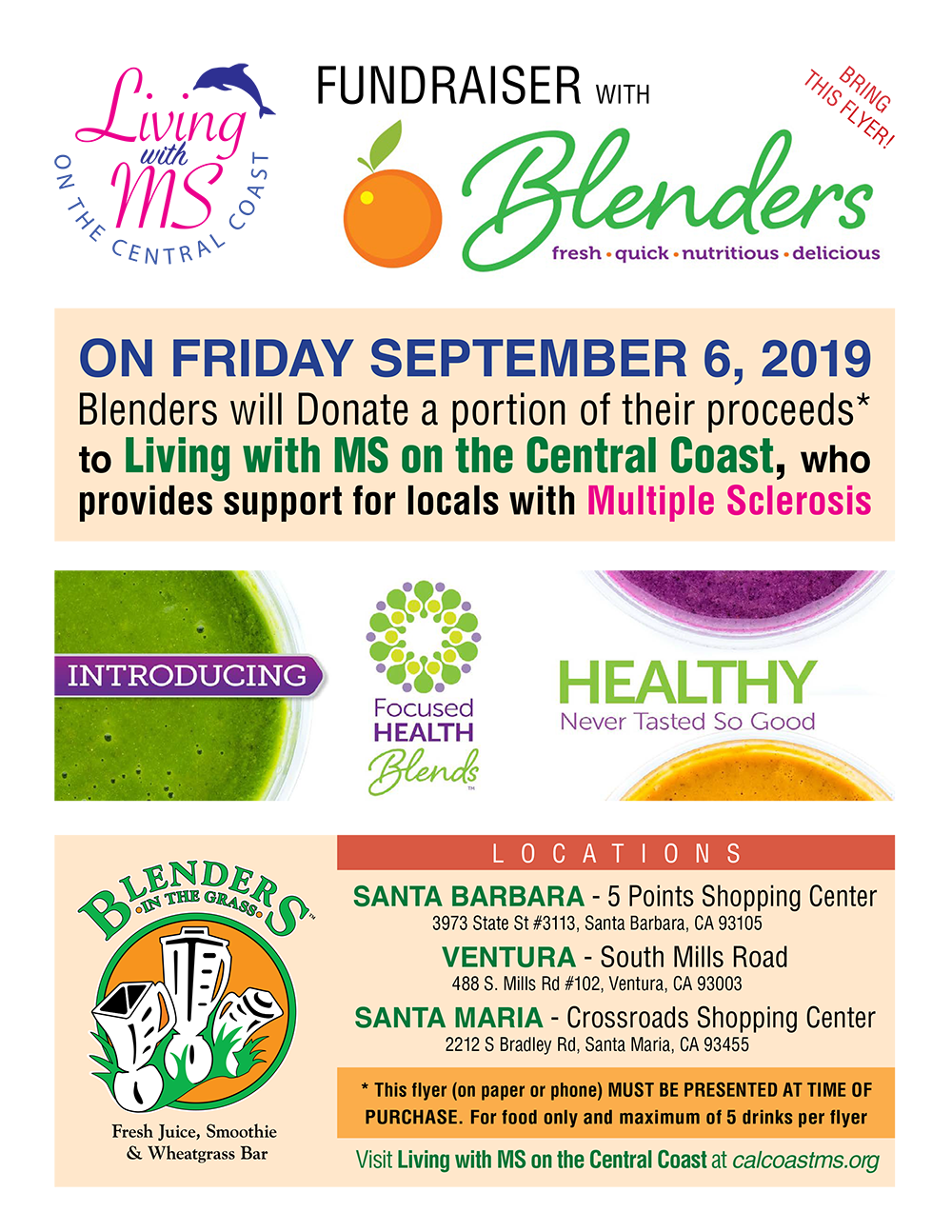 In 2019 Living with MS on the Central Coast (LMSCC) has supported a Wellness Program consisting of exercise, diet, stress reduction, and lifestyle change, that has demonstrated life changing benefits for folks with MS in Santa Barbara. With testimonials like, "This program changed my life for the better," we are eager to keep this program going.
We are starting to raise funds to continue this program in 2020 and need your help with our first fundraiser sponsored by Blenders in the Grass on Friday, September 6th. On Friday, Blenders will donate a portion of their proceeds to Living with MS on the Central Coast. Anyone with a paper or electronic copy of our flyer will have 1/2 of what they spend donated to us.
Our goal is for 100 people with flyers to purchase drinks at Blenders in the Grass this Friday
between 7AM and 10PM!
Participating Locations
Santa Barbara - 5 Points Shopping Center
Ventura - South Mills Road
Santa Maria - Cross Roads Shopping Center
Our flyer (on paper or phone) must be presented at time of purchase. Click here to view flyer.
So please on Friday, 9/6 bring the flyer, buy a delicious drink, and help fund Living with MS on the Central Coast activities including our Local MS Wellness Program.

Thank you so much for your support!