Lotusland Trip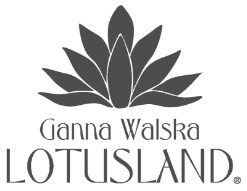 UPDATED 9/11/23: See photo gallery from the trip.
Join CalCoast MS as we visit Santa Barbara's Ganna Walksa Lotusland. We will take advantage of their Open Pathways Program on Friday, July 14th at 9:30 am. Please RSVP to Steve Meade. Check out their website at https://www.lotusland.org/
Open Pathways Program, in which we partner with select Santa Barbara organizations to bring in underserved segments of the population who might otherwise find it challenging to visit Lotusland. Open Pathways provides customized tours and programs for them, for free. Access is only part of the gift. A visit to Lotusland can provide respite and tranquility, and inspire awe and hope, for some of the most underserved people in Santa Barbara. Qualifying organizations are 501(c)(3) status or government agencies that work with underserved populations. Past partners have included organizations that help veterans, people with poverty or homelessness, under-resourced youth, and people with cognitive, mental, or physical impairments.
---
Thirty-two people participated from CalCoast MS for a beautiful day at this fantastic place. See the gallery: