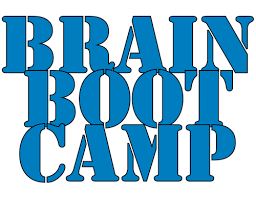 Brain Boot Camp in Santa Barbara
Good news! As part of our wellness program, LMSCC is able to again offer UCLA's Brain Boot Camp here in Santa Barbara. This event is specifically for folks who want to combat changes to their memory and cognitive functions brought on by MS, other diseases, or by normal aging.
It will be offered to folks with MS and their care-partners by JoAnne Blatter, LCSW an experienced clinical social worker and trained facilitator of the Brain Bootcamp program developed at UCLA by Dr. Gary Small, director of UCLA's longevity program. As described below JoAnne offers this program which provides a holistic approach to improving brain plasticity by teaching brain exercises, addressing diet, exercise, and stress reduction.
Brain Bootcamp for Folks with MS and their Care-Partners
Date: Saturday, June 1st, 2019
Time: 10:30 AM - 1:30 PM
Location: Oak Cottage 1820 De La Vina St., Santa Barbara, CA 93101
Cost: $150/person
Scholarships are available if you have a limited income. Please contact Mike Jack at This email address is being protected from spambots. You need JavaScript enabled to view it.
Please RSVP ASAP but in any case no later than May 1 to:
JoAnne Blatter at This email address is being protected from spambots. You need JavaScript enabled to view it. and notify Mike Jack at This email address is being protected from spambots. You need JavaScript enabled to view it.
To enable purchasing of the right number of books and materials, JoAnne has asked those paying full amount who have not requested a scholarship to register ahead by sending the fee to: JoAnne Blatter, PO Box 3891, Santa Barbara, 93130.
If you request a scholarships please contact Mike Jack as soon as possible.
Note: If there is enough interest in Ventura or SLO counties, we will consider arranging transportation to Santa Barbara.
Brain Boot Camp is a licensed program of the UCLA Longevity Center and based on Dr. Gary Small's research as a neuropsychiatrist and famed author on the topic of memory. The program is a one-time 3 hour program in which you will receive information on memory and the cognitive changes that many individuals experience as a result of aging or illness. Information is provided on topics like nutrition, fitness, stress reduction, but most effective are the learning of specific techniques to address everyday memory challenges. In addition you will receive Dr. Small's book 2 weeks to a Younger Brain as well as a folder of pertinent information and exercises for your at-home follow-up. The program is meant to challenge you as well as to be interactive and enjoyable-both factors that allow the brain to learn most effectively. Refreshments will be provided. The fee for this program (which at UCLA costs $300) , is being offered for $150/person. Jo-Anne Blatter.
Testimonial
"I along with others in our MS group who attended last year's Brain Bootcamp found it fun and extremely helpful for improving memory and cognitive lapses."