2019 MS Team Walk at Leadbetter Beach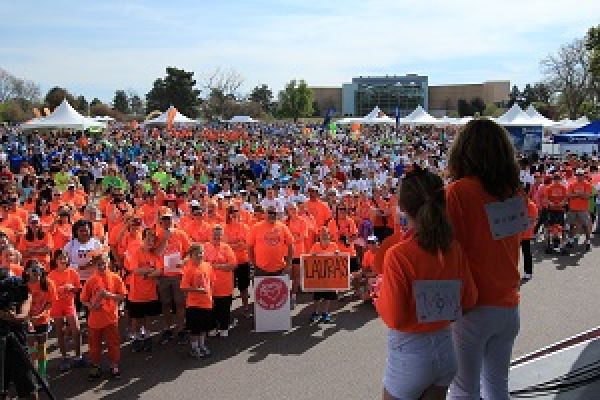 Please join us for your MS group's team walk on a beautiful Saturday, April 27 by the ocean at Leadbetter Beach. TJ Fortuna and I (co-captains) hope to get a great turnout. It was a beautiful experience last year and it will be even better in 2019!
Details
Date: Saturday, April 27)
Location: Leadbetter Beach, 801 Shoreline Drive
(Take Carillo off of 101 to the Ocean, turn right on Shorline Drive up about one block then turn left into the parking lot you should see a large number of tented booths)
Time:
8 AM - 9 AM Check-in with the MS Society and get T-shirts
9 AM - 10 AM Walk around and explore the booths which have representatives from pharmaceutical sponsors
10 AM - 12 PM Walk starts: You can do the family walk (1mile ~10 blocks) or 5km (3 miles for those of you who like challenges). Remember some of us will be walking slowly like yours truly and this is not a timed event.
Group Booth: Our SB Self Help group has a booth. We will provide a sign-in sheet for interested folks, food & info on events, support/resources we and LMSCC can provide.
We need you: Volunteers to help in manning the tented booth (cool) early 8-9 & throughout the walk spelling Laurie McDonald. For those of you who choose not to walk you can remain at the booth with shade and water & greet/talk with people who stop by
To Register: For our group's team as either a volunteer or a walker log in at http://main.nationalmssociety.org/goto/TheMSchievousWalkingWarriors. Register & donate if you can.
Folks with MS, care partners, family and friends or acquaintances -- all are welcome! Please come, we need you!
Questions? Contact:
Mike Jack 805-886-3000 This email address is being protected from spambots. You need JavaScript enabled to view it. or TJ Fortuna 661-565-6300 This email address is being protected from spambots. You need JavaScript enabled to view it.