Eric Small is now teaching online classes. Come and share this wonderful experience. Check out his new website at www.yogams.com
All participants must complete a registration and sign a waiver. On receipt of the completed registration, waiver and payment, an email will be sent containing a link to the Zoom Class.
To view the schedule go to: https://www.yogams.com/schedule.html
Soothe your nerves and calm your mind with an intelligent sequence of restorative yoga asanas to prepare for breath awareness and Pranayama. ​Practicing basic pranayama techniques will help you release physical and mental pressure and generate vitality. Pranayama is considered an elixir for life.
RESTORATIVE PRANAYAMA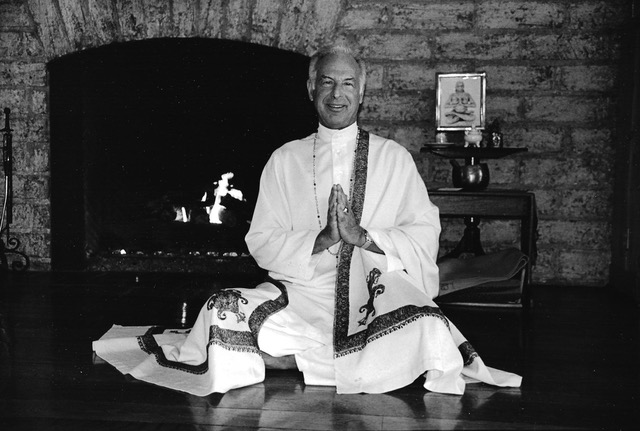 "PRANAYAMA TEACHES THE ASPIRANT (STUDENT) TO REGULATE THEIR BREATHING AND THEREBY CONTROL THE MIND" BKS IYENGAR.
PRANAYAMA IS THE STUDY OF THE DYNAMICS OF THE BREATH IN RELATION TO THE EXPERIENCE OF HATHA YOGA. ALTHOUGH IT IS PRACTICED SEPARATELY, THE DISCIPLINE GAINED IN ASANA IS IMPORTANT TO THE UNDERSTANDING OF PRANAYAMA. "PRANAYAMA IS CONTROL OF BREATH". PRANA IS BREATH OR VITAL ENERGY IN THE BODY. ON SUBTLE LEVELS PRANA REPRESENTS THE PRANIC ENERGY RESPONSIBLE FOR LIFE OR LIFE FORCE, AND AYAMA MEANS CONTROL, SO PRANAYAMA IS CONTROL OF BREATH. IN OUR PRESENT TIME, THE REDUCTION OF ANXIETY AND STRESS HAS GIVEN PRANAYAMA A NEW AND EXCITING ADDITION TO OUR LIVES.